Club ESF
We are happy to inform you that we are continuing to organize CLUB ESF 8 WEEK-ENDS this winter.
The following dates are suggested.
8 WE: 31/12 - O1/01; 07/01 - 08/01; 14/01 -15/01. 21/01 - 22/01; 28/01 - 29/01; 04/02 - 05/02; 11/03 - 12/03; 18/03 - 19/03
Please note that it's necessary to book at least 4 weekends.

2 WEEKS: 18/12 - 23/12; 12/02 - 17/02 (for local kids only)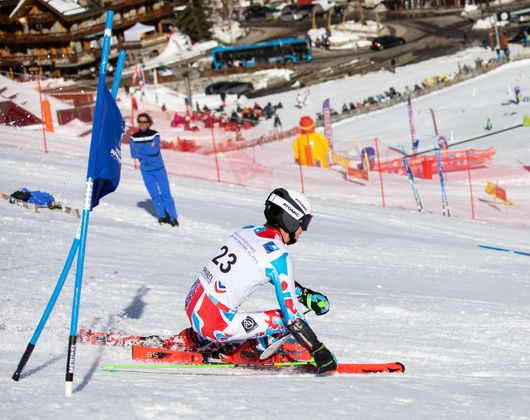 CLUB ESF WEEK-END
Level required Silver Star
2 lessons > Saturday and Sunday
from 9:15
Our answers

to your questions
Which lift pass does my child need for these lessons?

We recommend you take the 3 Vallées Lift Pass.

How can I assess my child's level?


If you don't know your child's level, click on the "Assess your level" button higher on the page or

click here

. Later on, on the first day, our Instructors will assess your child's level on site.
What equipment do they need for these lessons?

Please bring your own skiing equipment and check that it is adapted. Don't forget to bring warm clothing, sunglasses and a ski helmet (highly recommended).