Go back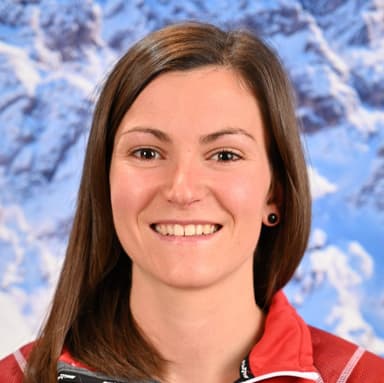 Activities
Alpine skiing

and
Ski nursery (Alpine)
Florence has been a ski instructor for the past ten years. Originally from the Belleville Valley, she moved to Meribel to be closer to her husband and to offer a healthy and calm environment for her children to grow up in, surrounded by the mountain air.
About
Passionate about skiing, Florence enjoys the opportunity to pass on her knowledge to motivated young skiers who venture onto the slopes of Meribel. Guided by her experience in a ski club and her relationship with nature, she will help them discover the thrill of skiing while exploring the mountain.
Her love for skiing has led her to practice beyond the borders of France, by skiing in Switzerland and Austria. She does not hesitate to travel to see international competitions such as the Telemark World Cup. However, for Florence, the most beautiful slopes in the world remain those of the Trois Vallées.
When would you like to ski with me?