Go back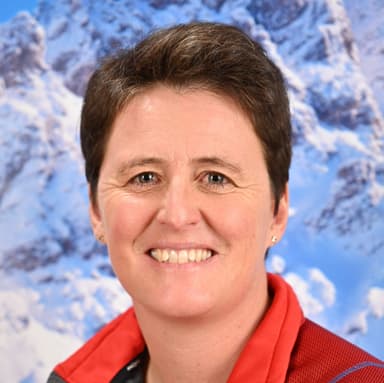 Activities
Alpine skiing

and
Ski nursery (Alpine)
Born in the valley, Stéphanie is a former competitor who has been teaching skiing since 1992!
About
Originally from Les Allues, in the valley, Stéphanie has been on skis since she was 2 years old. It was only natural that she followed the path taken by all the young inhabitants of the valley by joining the ski club. Passionate about competition and surpassing herself, she then joined the Savoie committee and ended up in the French junior ski team. Competition was part of Stéphanie's life until she was 18 years old, and this competitor amassed a nice prize list. Indeed, she has won the title of French Minime Champion in slalom and giant and winner of the overall classification.
Following her career as a competitor, she wanted to continue to pass on her passion for skiing. Stéphanie's lessons take place in a fun and relaxed atmosphere. Moreover, this instructor is very attentive and will give you her full attention. For her, the esf represents competence, professionalism and the pleasure of sharing. Her best teaching memory is to have managed to reassure people who wanted to stop skiing and who finally won the coveted medal after several failures.
Off-piste, Stéphanie is a children's instructor in a structure specialising in mountain sports in Méribel. Her passions include hiking, mountain biking and photography. Her favourite tracks in the resort are the Choucas and the Combe du Mont Vallon.
When would you like to ski with me?