Go back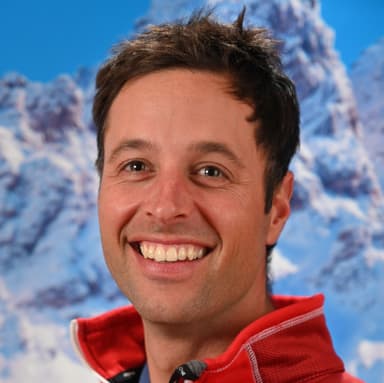 Activities
Ski touring

,
Alpine skiing

,
Snowboard

,
Skiing for the disabled

,
Freestyle

and
Ski nursery (Alpine)
Samy has been an instructor at esf Méribel for 15 years. He specialises in ski and snowboard lessons for people of all ages.
About
Born in Hauteville-Lompnes, Samy has been practising winter sports since he was 5 years old. In order to push his limits, he has raced in many ski competitions and has even won some of them. Samy, driven by his desire to pass on his passion, later decided to train to become a ski instructor and be able to teach his passion. Samy discovered the resort of Méribel in 2006 with a bunch of friends. Specialised in ski and snowboard lessons, Samy is attentive to his students to help them progress quickly. His best teaching memory is a day off-piste with more than 50cm of powder! For him, esf represents competence and professionalism.
Off the slopes of Méribel, Samy works as a surf instructor. His two other great passions in life are surfing and cycling. In addition, Samy has had the privilege of skiing in Alaska as well as teaching skiing in Colorado. Finally, his favourite piste in Meribel is La Combe du Vallon.
When would you like to ski with me?