Go back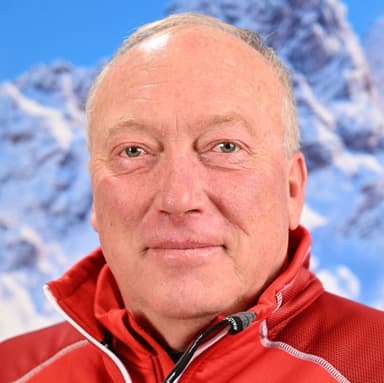 Originally from the Rhône-Alpes region, Richard finally decided to settle in Méribel after the Olympic Games. He has been an instructor for over 40 years and his job is a real passion.
About
In love with the great outdoors and the feeling of freedom it offers, Richard is an instructor who adapts his teaching methods to his students. For each lesson, he targets the needs of his students so that they can learn at their own pace while enjoying the pleasures of skiing.
Richard has been on skis since he was 7 years old and is a real winter sports enthusiast looking for thrills. Having taught in different resorts makes him realise how lucky he is to be able to put on his red jacket in the 3 Valleys ski area. He particularly appreciates the Méribel altiport slope, which for him is the most beautiful in the world.
When he is not on skis, Richard works as a carpenter, truck driver and tour guide, giving him a relatively versatile career.
When would you like to ski with me?