Go back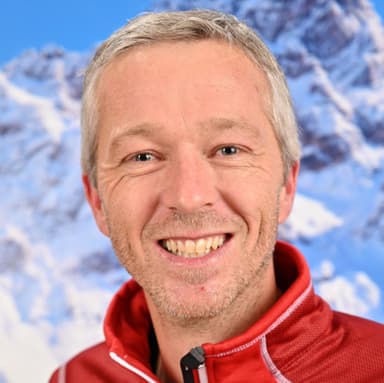 Activities
Ski touring

,
Alpine skiing

,
Snowboard

and
Ski nursery (Alpine)
Pascal has been an instructor for nearly 25 years and offers lessons to both French and English speaking students to help them learn winter sports.
About
Although he grew up in Beaune, it was Méribel that called his name and convinced him at the age of 21. This is where he practises the profession he loves, allowing him to pass on his passion while enjoying the wonders the mountains have to offer. His favourite slopes in this resort are La Face and La Daguet.
In order to meet the different expectations of his students, Pascal offers a variety of lessons: downhill, off-piste, ski touring and snowboarding. For each lesson, he uses an approach that is centred and individualised for each pupil, according to their expectations and experience for a tailor-made learning experience. The latter will then be sure to have fun during each of his lessons for unforgettable memories in the resort of Méribel.
When would you like to ski with me?