Go back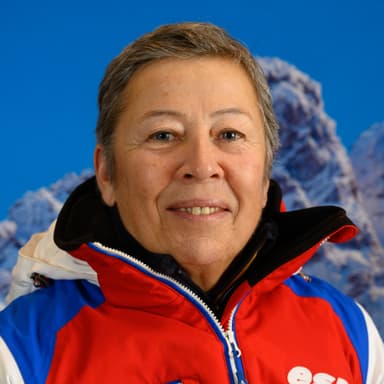 Activities
Alpine skiing

,
Snowboard

and
Ski nursery (Alpine)
For 30 years, Monique has been passing on her knowledge with joy and good humour on the slopes of Méribel!
About
Originally from Savoie, Monique put on her first skis at the age of 4. She then joined the Méribel ski club to train before joining the French ski team. She therefore took part in many competitions including world cups and French championships. It was important for her to become a ski instructor in order to teach her passion for skiing and to be able to enjoy the mountain environment. To ensure that her clients learn as they should, Monique adopts a pedagogy based on work through fun and relaxation to overcome apprehension. Her best teaching memory is an off-piste outing with a group who had a lot of fun in the powder snow. Finally, for Monique, esf stands for professionalism and responsiveness to any challenge.
When Monique does not teach skiing, in summer, she is a VTC driver in Saint Tropez. In her free time, she enjoys rowing, climbing, golf, motorcycling and even tennis!
Her favourite slope is the Mauduit.
When would you like to ski with me?