Go back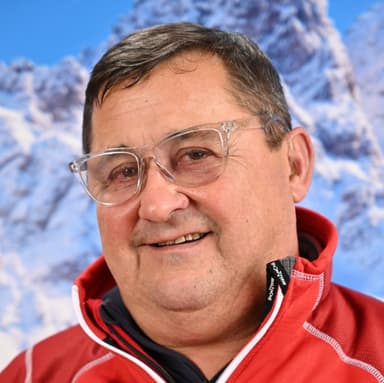 Ski instructor for almost fifty years now, Joël is an experienced teacher who's passionate about all-terrain skiing.
About
Joël put on skis for the very first time at the age of 5. Since then he has never abandoned this winter sport. So much so that he has chosen to train to become an instructor to make people from all walks of life discover skiing! Over the years, he has had the opportunity to teach in a dozen different resorts, which has allowed him to discover all types of students. It is thanks to this that he is a very attentive instructor who knows how to adapt himself according to his student. For him, esf schools do everything possible to help you progress in complete safety and while having fun. His best teaching memory is a day of bad weather spent with a family that would not have gone out if he had not been there.
Competitor at heart, Joël has participated in several esf competitions. Outside of the winter season, Joël is not disoriented since he is a teacher. His other favorite sport is outdoor archery. In Méribel, his favourite slopes are the Combe du Vallon and the Bartavelle.
When would you like to ski with me?