Go back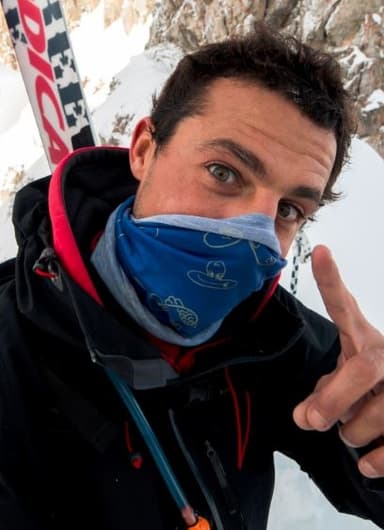 Activities
Alpine skiing

,
Snowboard

,
Freestyle

and
Ski nursery (Alpine)
Spoken languages
French -
English -
Spanish -
Portuguese
Instructor for more than 20 years, Guillaume offers you his services during freestyle ski lessons!
About
Guillaume, who started skiing at the age of 3 with the help of his family, has many years of competition behind him. His prize list extends to the national level. After all these years, it was important for Guillaume to share his love for the mountains and to be in constant contact with people from all walks of life. After growing up very close to the resort of Méribel and having a great affinity for this resort, Guillaume decided to start his activity as a ski instructor there. During ski, snowboard or freeride lessons, Guillaume has a pedagogy adapted to the different types of public which allows him to meet all your needs. In a career spanning more than 20 years, his best teaching memories are the touching feedback from some of his clients. In his eyes, the esf is a long family history!
In addition to his activity as an instructor, Guillaume works around surfing and mountain biking. His other passions therefore include surfing, kitesurfing, mountain biking and hiking. Guillaume is passionate about snow sports and has skied extensively in Europe as well as Alaska. In Méribel, his favourite slope is the Face.
When would you like to ski with me?