Go back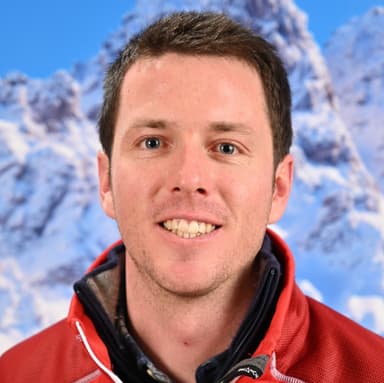 Activities
Alpine skiing

,
Ski touring

,
Freestyle

and
Ski nursery (Alpine)
An expert in ski touring and a competitor at heart, Guillaume has been sharing his knowledge for 14 years.
About
Originally from the resort of Méribel, Guillaume started skiing at a very young age. He very quickly conquered the sensations of skiing. Then, he took part in competitions at the European Cup level and acquired a great knowledge of skiing. Later, driven by his passion for skiing and the landscapes of the domain, he passed his instructor state diploma. For 14 years now, Guillaume has been teaching you how to ski down the slopes with esf Méribel. In his eyes, esf represents professionalism and has an unlimited knowledge of the 3 Vallées ski area.
Outside of the slopes of Méribel, Guillaume is a professional builder-renter and practices all kinds of sports. During expeditions dedicated to skiing, he has had the privilege of skiing in Australia, Sweden and Norway. His favourite slope in Méribel is the Cherferie.
When would you like to ski with me?