Go back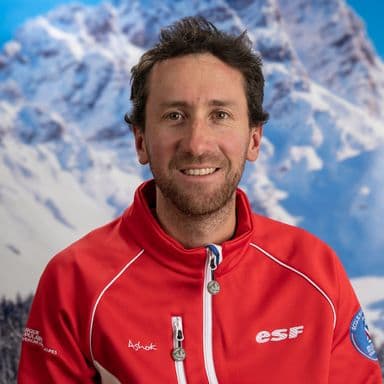 Activities
Ski touring

,
Alpine skiing

,
Snowboard

and
Ski nursery (Alpine)
Spoken languages
French -
English -
Russian -
German
Are you looking for new skiing sensations? Etienne has been a multi-purpose instructor for 11 years!
About
From a very young age, Etienne has been trying his hand at many winter sports such as classic downhill skiing, cross-country skiing and even skating. Passionate about cross-country skiing, Etienne has 10 years of competition behind him but he has also competed in biathlon and alpine skiing to prepare for his instructor's diploma. He got to know the resort of Méribel thanks to the ski club of the Valley where he passed his diploma. It is his passion for the mountains and skiing in all its forms that pushed him to become an instructor in winter. With him, lessons are based on self-confidence and pleasure! In his eyes, esf schools offer quality teaching for everyone, instructors who know the valley by heart and who share their knowledge in a joyful and good-humoured atmosphere. His best teaching memories are the smiles of children and adults alike when they gain confidence and reach a certain degree of autonomy on skis.
Outside the resort, Etienne is a multi-sports instructor and volunteer fireman. A mountain lover, he practises many sports in this environment such as trail, road biking or paragliding. In Méribel, his favourite slopes are the Tougnette and the crests for the view.
When would you like to ski with me?