Go back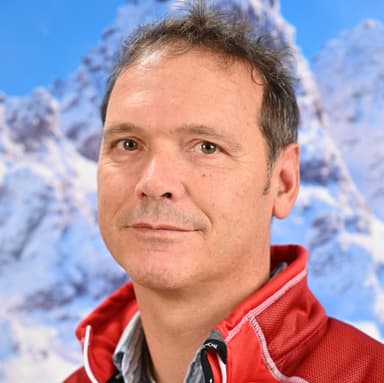 Activities
Alpine skiing

,
Snowboard

and
Ski nursery (Alpine)
Instructor for 27 years, Daniel is happy to share his knowledge with the students of Méribel!
About
It was on the slopes of the 3 Vallées ski area, at the age of 8, that Daniel took his first steps in skiing. Passionate about the discipline, Daniel decided to take his instructor's diploma, driven by his desire to teach. Ten years ago, Daniel fell in love with the most beautiful ski area in the world and joined esf Méribel. Of a patient and attentive nature, Daniel believes that esf schools represent the quality of teaching and knowledge of the mountains. His two best teaching memories are teaching skiing to an autistic person and having a 72 year old person skiing.
When he is not wearing his red esf jumper, Daniel stays in the teaching field because he is a sailing instructor. His hobbies include sailing, cycling and golf. Every year he travels to Solden, Austria, for the opening of the Ski World Cup. His favourite piste in Meribel is the Combe du Vallon.
When would you like to ski with me?