Go back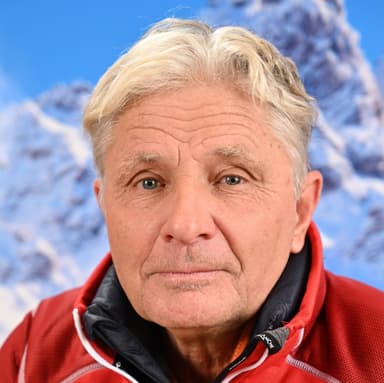 An instructor in Méribel for 40 years, Pascal knows the ski area by heart!
About
It was during a snow class that Pascal discovered the pleasures of skiing when he was 7 years old. During his teenage years, he went to the resort of Méribel to ski and fell in love with its environment. Afterwards, Pascal took part in ski bump competitions and became a freestyle ski coach in Méribel. It is only after two years at the resort's club med that he finally joined the coveted esf Méribel school. For him, the esf schools benefit from the symbolic image of the red jumper which has become a teaching entity recognised throughout the world. With Pascal, you will benefit from an instructor who makes his students progress in a fun and relaxed atmosphere! His best teaching memory is having skied for several generations.
Off-piste, Pascal works as a salesman in the ski equipment sales sector. In addition to winter sports, he is a creative person who enjoys working with wood as well as decoration. For this instructor, who has skied in Austria and Italy, the best slopes in Méribel are the Choucas and the Mûres Rouges.
When would you like to ski with me?