Go back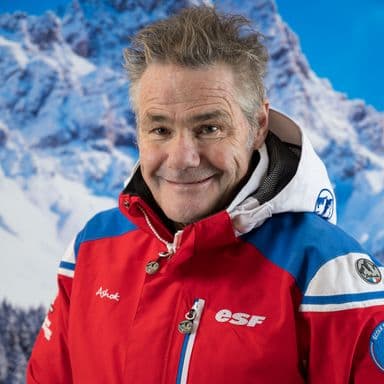 Activities
Alpine skiing

and
Ski nursery (Alpine)
Iain has been sharing his passion for winter sports with you for 20 years.
About
Originally from Scotland, Iain discovered skiing and its pleasures at the age of 4. After a few competitions up to university championship level in the UK, his love of the mountains led him to train to become an instructor. After teaching in various resorts, including in New Zealand, Iain chose to join the esf Méribel team which he discovered during a family holiday in 1984. For him, esf represents the tradition of French skiing as well as experience.
When he's not wearing his red esf instructor's jumper, Iain is a tour operator. His favourite hobbies are mountain biking and windsurfing. For Iain, who has had the opportunity to ski in the USA, New Zealand, Switzerland and Italy, the best slope in Meribel is the Forêt de Raffort.
When would you like to ski with me?